Please feel free to contact me for any collaborations, story ideas, investigations, or other opportunities. I am especially interested in topics related to businesses operating in Africa.
To get updates on new articles, please sign up here
Email: emmanuel.freudenthal@gmail.com
(PGP key fingerprint: 810E F555 4690 6D9E F0D6  456E DE93 6EEC A82F 2D80)
Skype: emmanuel.freudenthal
Twitter: @EmmanuelFreuden
---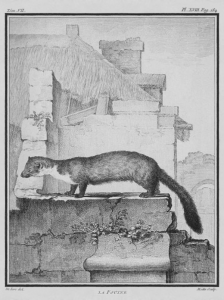 fouine n. f.
1 Petit mammifère carnivore.
2 (fig.) Personne indiscrète. Elle écoute aux portes : une vraie fouine.